get ready for a drunken depressed rant..
I'm so sick of being ignored, being told i'm not good enough and constantly broken up with. Then, all of my support system are like "the right guy will come along" yeah, I think its hard to wait for that in a string a heartbreaks by douchebags. 
I am finally finishing up some paintings. woot woot. 
I really wish a handful of sleeping pills could bring me happiness.
Yet another night is spent crying on my couch. At least this time around It's a new, although expensive, couch. So, the story this time around is because of a guy. We had been dating for a month then out of the blue he goes M.I.A when we were supposed to have a date. So anyways, now I am sitting here devastated but unable to turn to anyone because I just feel like burden. This stuff happens...
It's funny being bi-polar because you are kind of like a duck swimming. Everything seems calm and normal when really you are going out of your fucking mind. I'm bored and lonely and therefore seeking destruction because its what the crazy side of me knows best. I was calm and happy earlier but for some reason Sunday at this time I always go off my rocker. I am sure I sound like a...
Guys can be such babies. Okay you have a cyst in your armpit, that sucks. While you take of work and be an ass about it, let me remind you I had cancer cell in my cervix and had them scraped on my lunch hour. Shit happens, get over it.
I hate the feeling of being a stranger to my own body. I'm lethargic and lazy and don't really care much about anything these days.
Tonight I actually did my homework to prepare for a meeting with a teacher. So THIS is what I am supposed to be doing as a student? Oops.
A few good things...
After being rejected not once but twice, I am in a sad panda mood. In an effort to be less of a victim and to regain my pride I am going to compose a list of the good things in my life. I leave for Vegas in a couple days. I have three great kids I get paid to take care of. I get paid to do what I love. I am independent.  I made a flower.  I cleaned my house and my body.  That's all...
Being crazy is killing me. I can't sleep-I can't stay awake I can't love-I can't unlove I can't be with people-I can't be alone I can't feel alive- I can't feel death I live in the in-between. I crave what I can't have. I always want more.
My teenage girl post
Life's a bitch, boys mess shit up and feelings are messy.
I'm exhausted.
This should be a given, but I hate being bi polar. I keep fucking up and looking like a complete ass. I wish I could be a normal person for a day.
It's the first day of school!
I can't believe my kids are all in school now, well C starts next week but the girls and I start today. I now proudly take care of a preschooler, first grader, and third grader. They have gotten so big. I will try not to weep on the first day of school as I drop them off. I may smother them with love though. Happy first day to all the other parents tumblin'.
So this may sound childish...
But my new rule for dating is that it isn't legit unless he changes his Facebook status or makes it known that we are in a relationship. Sounds silly but in the past nobody knew about my relationship because the ex didn't want people to bother him about it, he ended up cheating on me several times over. So I am going to be "that girl" and require a relationship to actually...
I made carrot muffins and have eaten nearly all of them. Am I solid because they are "healthy"? I am going to say yes, in fact I need another. I have to meet by veggie quota. Yeah, sounds legit.
I warned you what would happen if you broke my trust…I hope your happy with me in Tasmanian devil mode.
"Thank God I have an invisibility cloak made out of Freedom of Speech or people..."
– lots of people today (via thenewhotness)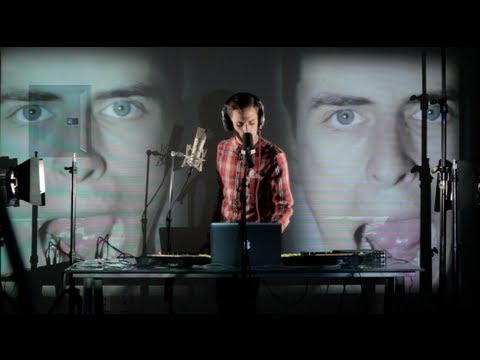 1 tag
I'm getting a tattoo on Wednesday and am so excited. I have been wanting one for a while and finally decided on one and it's perfect timing because I am able to go to the same guy who did my first one.
It's day one of my "vacation" at my parents...
Already they are getting on my nerves with my dads close mindedness and my moms hypocritical comments about money. Now, like I am in high school again, I am hiding out in my room watching tv and texting. I'm like so cool.
People need to stop changing their blog names, I am getting all kinds of confused.
I hate being so indecisive and unsure. It's impossible to be in a relationship and I never know which feelings I can trust and which feelings are just exaggerations in from my mind.
These hoity toity suburban moms are ridiculous. I understand being concerned about your child's safety but to directly criticize another parent when they are not doing anything wrong is overboard. Watch out, I will not even scold my child when she sneezes in your direction.
If you didn't already know....
I go to a private (formerly catholic, newly non denominational) all girls ( but males are accepted into the masters program) college (which I pay for myself). When I inform people of this they immediately associate an all female college being mostly lesbians. At first I scoffed, now I realize that it is partially true. Just because a college is composed of one gender doesn't make it gay, but...